Integrated Marketing Group is a strategic Marketing Data Services Company based in Asheville, NC with a solid history and passion for helping client's build successful direct marketing campaigns across all marketing channels.  We support clients both regionally and nationally.
Integrated Marketing Group is results-driven using behavioral response data, cutting edge marketing strategies and industry expertise to deliver measurable results for our  trusted clients.  We have knowledge in publication, media, travel, hospitality, financial services, insurance, retail, catalog and technology.
Our expertise include email marketing, direct mail and telemarketing campaigns. 
Whether you are responsible for setting strategies for your marketing organization or working directly with clients who are, we can help.  We can be your objective resource into the data world. 
We develop and execute marketing campaigns that make a difference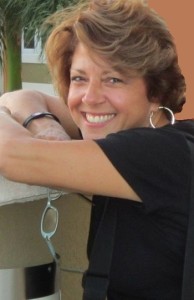 Laurie Kerge, owner
Laurie Kerge is a Marketing Professional with over 18 years direct marketing and digital marketing experience. She has a strong track record of demonstrated success in the areas of direct marketing, multi-channel marketing, loyalty marketing, and database development.  She is a member of the Direct Marketing Association, eMarketing Association, and DataBase Marketers Group.
When Laurie is not helping her clients find innovative solutions, you will find her out in nature enjoying hiking or kayaking, exploring the Asheville music scene or traveling to new places.  She is involved with organizing music events and helping animal rescue organizations.   
---
Deb Wright, Solutions Manager
Deb Wright brings to IMG more than a decade of sales and marketing experience. She has a strong background in data management and analysis. Deb also brings the talent of relationship building and maintaining loyal connections with her clients and her customers. Her back ground as an efficiency and proficiency analyst greatly helps to maintain our project deadlines and our process streamlined.
When Deb is not helping her clients she, like Laurie, is an animal lover. She also dabbles in folk art and jewelry making. If given the opportunity, Deb will make you laugh. It's hard to have a negative thought when you're laughing.
What our Clients Say

 Andrew Connelly  
 Master Data Management / SaaS / Demand Generation / Big Data / Business Intelligence


  I have been a client of IMG's for a couple of years now. They are an expert at finding hard-to-get, specialty data. Whenever we have a data need and cannot produce the content, I just call IMG and they will find it for me. Along with the hardest to find data, they are a valuable sounding board for how to best use data to grow revenue and a great all around business partner. I highly recommend working with IMG.

---

 John Derrig  
 Advertising Marketing Sales Executive


  IMG are great marketing professionals who brought knowledge and a new marketing strategy to our sales team. Their guidance and follow through was above and beyond which was instrumental in a new revenue source for our sales team.

---

 Drew Utman  
 Senior Director, Marketing Analytics at Time Warner Cable


  IMG has worked with Time Warner Cable for some time. Their work is excellent; it is delivered on time and on budget. Laurie prepares custom solutions for Time Warner Cable and researches multiple options for us. I give IMG and Laurie my highest ratings.