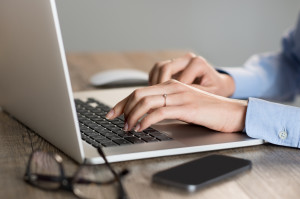 We listen and then take action; thinking in new innovative ways to help you reach your goals.
IMG Integrative Marketing Group is a full service integrated marketing data company with ideas and strategies that make businesses succeed. Our intuitive, caring approach to marketing is as uncommon as the strategies we offer.  We give our clients access to the world of data, providing them with an objective partner that has the marketing experience and their best interest in mind.
Our success is helping you achieve yours. 

 Katelyn Smart  
 Senior Marketing Manager


  IMG is always thinking out of the box, their strategies and insights are always up to date and progressive. The company helped us make immediate improvements to our sales pipeline. They are a pleasure to work with; dynamic, engaging and caring. They possess a rare ability to quickly assess their client's market position and transform that assessment into both "big picture" strategic recommendations, as well as very specific suggestions to make immediate improvements in existing ongoing demand generation and lead qualification activities.
When I need marketing data advice and consultation, IMG is the company I call!